"Amber is absolutely amazing! I have been training with her for two months and am already stronger and able to fit in clothes that haven't fit since having babies! She really cares about my goals and health and helps me stay motivated. I 100% recommend her!"
_

Ramsa C.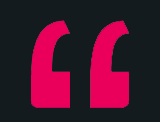 "Training with Amber is both fun and very effective! She always brings great energy and has a knack for recognizing and understanding proper body mechanics, ensuring safety and programming that is scalable and progressive. Her training sessions incorporate some really fun and challenging gymnastic-type movements. Her passion for uplifting and improving others' fitness and overall quality of life ultimately sets her apart as an extremely qualified trainer who is a joy to spend time with."
_

Zack P.
"Amber was very personable and understanding to my needs, she knew how to professionally get me to where I wanted to be in a matter of months! Even though I'm states away, she still pushes me to meet my goals!"
_

Ashley N.
"Amber is awesome! She is the perfect mixture of a motivating coach that also pushes you to try new things and test your limits. I have enjoyed my time training with her, and look forward to conquering more gymnastics skills and improving my strength!"
_

Taylor C.
"Amber is a phenomenal coach! She motivates her clients to try hard and scary things while also supporting them through fear and mental blocks. Go train with her, you won't regret it!"
_

Tori M.
Hi,

 I'm Amber!


Over my ten years of being a personal trainer & calisthenics coach, I've helped hundreds of adults move like gymnasts.
I've had clients as young as 5 and as old as 70.
And now I want to share with you my hard-won secrets about calisthenics, gymnastics & flexibility
That I discovered over the past decade of trial and error with different training methods…
So you don't fall for the same mistakes that I did.
Because my mission is to help you MOVE BETTER,
No matter your age or skill level.
Get signed up!
FIND THE PERSONAL TRAINING PROGRAM THAT'S RIGHT FOR YOU!
Studio is located in Draper, Utah
_
1


1:1 Personal Training
Gymnastics Conditioning
LEVEL ONE

You'll need a good foundation of strength before training calisthenics and gymnastic tricks. My 'Gymnastics Conditioning' personal training sessions include body-weight and weight training along with flexibility/mobility training. Skills training will be added as your strength and flexibility improves.

Sign up!
_
2

1:1 Calisthenics & Adult Gymnastics Skills Training
LEVEL TWO
This program is for those who already have the foundational strength needed to work toward skills like the handstand, press handstand, human flag, levers, walkovers, etc. Along with skills, we will also work on any strength or flexibility/mobility that is needed for the specific skills you are working on.
Sign up!
_
3

1:1 Flexibility & Mobility Training


ALL LEVELS




Feeling tight? Sign up for my flexibility and mobility training sessions where we work on strengthening your joints, increasing your range of motion and increasing your flexibility through static, active & PNF stretching. Be prepared to work hard. Flexibility sessions, gymnast style, are a work-out!
Sign up!
JOIN MY CALISTHENICS AND ADULT GYMNASTICS TRIBE!
Sign up for my email list and get tips and tricks and all of the gym happenings delivered straight to your inbox!